Cataract Technology
Custom Cataract™ Procedure (High-Definition Cataract Surgery)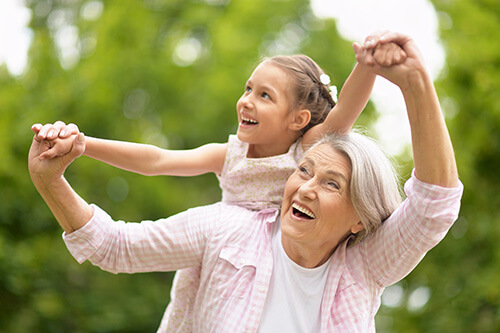 Custom Cataract™ is exclusively available with the Zion Eye Institute. With our new technology, we are able to customize our patients' cataract procedure and optimize their vision.
A cataract is clouding of the natural lens inside the eye that occurs mainly with aging. Common symptoms of cataracts are blurred vision, glare and halos around lights, and difficulty seeing to drive or read. Conventional cataract surgery involves removing the cloudy natural lens and replacing it with a clear artificial lens implant, thus improving the patient's vision. The Custom Cataract™ procedure goes beyond standard cataract surgery with the most advanced and accurate technology available. This technology allows us to accurately and precisely customize your implant lenses. Compared to standard cataract surgery, customizing your implant lenses with our Custom Cataract™ procedure results in High-Definition vision after surgery.
Eyes are like fingerprints—no two eyes are alike—not even your own two eyes. All eyes have unique internal optical qualities, and our new technology can accurately measure these unique qualities, allowing our surgeons to custom tailor your cataract surgery specifically to your individual eyes in order to achieve the best vision possible through better, more accurate internal optics.
Optimal vision after cataract surgery depends on accurate measurements, meticulous surgical technique, and careful choice of implant lenses. The Custom Cataract™ procedure incorporates all three of these steps with unmatched precision. Patients are no longer limited to simply replacing their cloudy lens with a conventional implant lens. Using the Custom Cataract™ technology, our surgeons can now custom match implant lenses based on the unique optical qualities of your individual eyes, resulting in High-Definition vision after cataract surgery. The Custom Cataract™ procedure can also help better correct astigmatism and/or presbyopia. Astigmatism is where light is not focused the same in all meridians of the eye, and it blurs both distance and near vision. Presbyopia is the loss of near vision as we get older.
This new, advanced technology is only available at the Zion Eye Institute. As the leading experts in cataract surgery, we continually strive to utilize all of the latest proven technologies available, and we're excited to offer the Custom Cataract™ procedure to our patients in order to give them their best vision possible."
---
Dropless Cataract Surgery
Traditionally, patients who had cataract surgery would be given a prescription for eye drops that they would have to take after the surgery. They would get 2 or 3 different eye drops and have to take them for 3-4 weeks for each eye. Our new technique allows us to deliver the medications directly to the eye at the time of cataract surgery so the patient does not need to take any eye drops after the surgery.
After evaluating preliminary research and studies regarding intraocular antibiotics for cataract surgery, we felt this new technique would be beneficial for our patients so we developed our own protocol for Dropless Cataract Surgery. So far it has been a great success.
We started our dropless technique at the end of 2015 and have done over 1500 cataract surgeries with this new technique (as of August 2016). We have not seen any significant side effects or complications to date.
We strongly believe this new technique has the potential to become the standard of care and we are actively promoting it to our colleagues. We hope that through our example, our colleagues will see the benefits of our Dropless Cataract Surgery and adopt our technique for their patients.
Benefits of Dropless Cataract Surgery:
We no longer need to worry about compliance of the patients taking eye drops at home. Some patients have difficulty taking eye drops and it can be very inconvenient for patients.
Depending on their prescription coverage, patients may have to pay upwards of $300 for their eye drops. Our dropless technique saves the patients money and time and lowers the cost of health care while maintaining maximum safety and achieving the very best results.
There is no additional charge or out-of-pocket expense for our Dropless Cataract Surgery.
---
Laser Cataract Surgery
Standard cataract surgery involves using stainless-steel or diamond blades to create tiny micro-incisions in the eye. With laser cataract surgery, these tiny incisions can be made with the femtosecond laser. The laser can also be used for other steps during the cataract surgery, such as opening the anterior lens capsule, and "softening" of the cataract to make it easier to remove.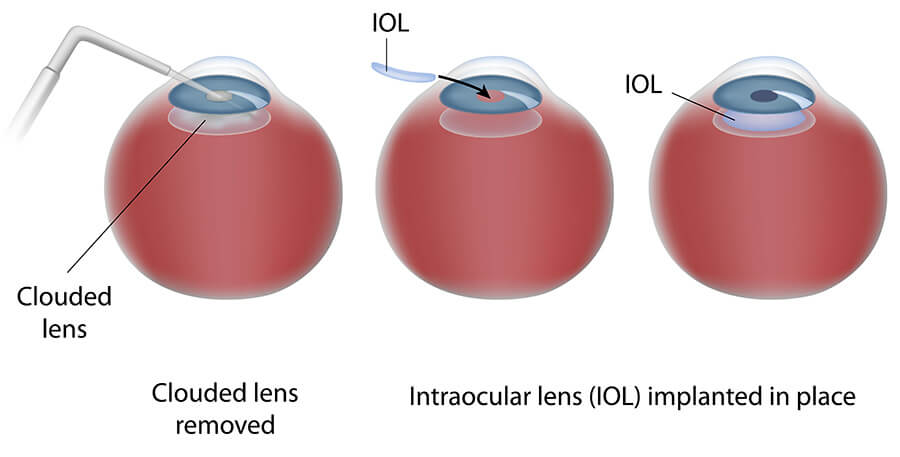 The actual removal of the cataract still requires the use of ultrasound phacoemulsification and remains the same as standard cataract surgery. Although medical insurance covers standard cataract surgery, the use of the femtosecond laser is not covered by medical insurance, therefore the patient is responsible for the additional cost of the laser.