Joshua Schliesser, M.D.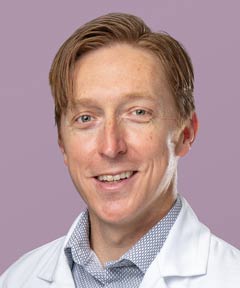 Dr. Schliesser is a fellowship trained Pediatric Ophthalmologist specializing in the medical and surgical management of pediatric eye diseases and adult strabismus. He obtained his Bachelors of Science degree from Utah State University. Dr. Schliesser then went on to receive his medical degree from the University Of Utah School Of Medicine where he was elected a member of Alpha Omega Alpha, the medical honor society. Upon completing his medical schooling, he attended the University of Missouri, in Kansas City, for residency training in Ophthalmology. Following completion of his residency, he went on to complete a very prestigious Pediatric Ophthalmology Fellowship at Indiana University. Dr. Schliesser is pleased to join the Zion Eye Institute as the only full-time Pediatric Ophthalmologist in Southern Utah. He lives here in St. George with his wife and five children.
Dr. Schliesser has published multiple research articles. He is an active member of the American Academy of Ophthalmology and the American Association for Pediatric Ophthalmology and Strabismus.